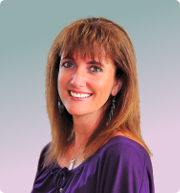 Jlynn Maximizers
was founded in 2013 by Janet Andrews to share her organizational talents with businesses, residences, and individuals in Loudoun County, Virginia.
Throughout her twenty-five year career, Janet has refined a unique philosophy, discipline, and systematic approach to organizing. She has learned the art of keeping things simple and of challenging purpose. She has a passion for each client's success and believes organization is not only a
key
element for improving productivity, but also improves the quality of our lives.
Possessing the skills to quickly identify with each client's needs and goals, Janet devises a meaningful and lasting solution then puts it into action. Her specialties include workspace optimization and process improvement; filing, storage and archiving; de-cluttering, space planning, redesign and repurposing; records and paper management; digital media; utilization of productivity tools; time management and more.
Giving back...

A proud supporter of the U.S. Military, and the dedication and sacrifices of both our servicemen and women and their families, Jlynn Maximizers supports Loudoun County's own contribution to these heroes, the
Boulder Crest Retreat
for Military and Veteran Wellness.&nbsp Learn more about the good work this project does to assist and support our veterans, by visiting their website.
© 2013-2017 Jlynn Maximizers, LLC. All Rights Reserved.